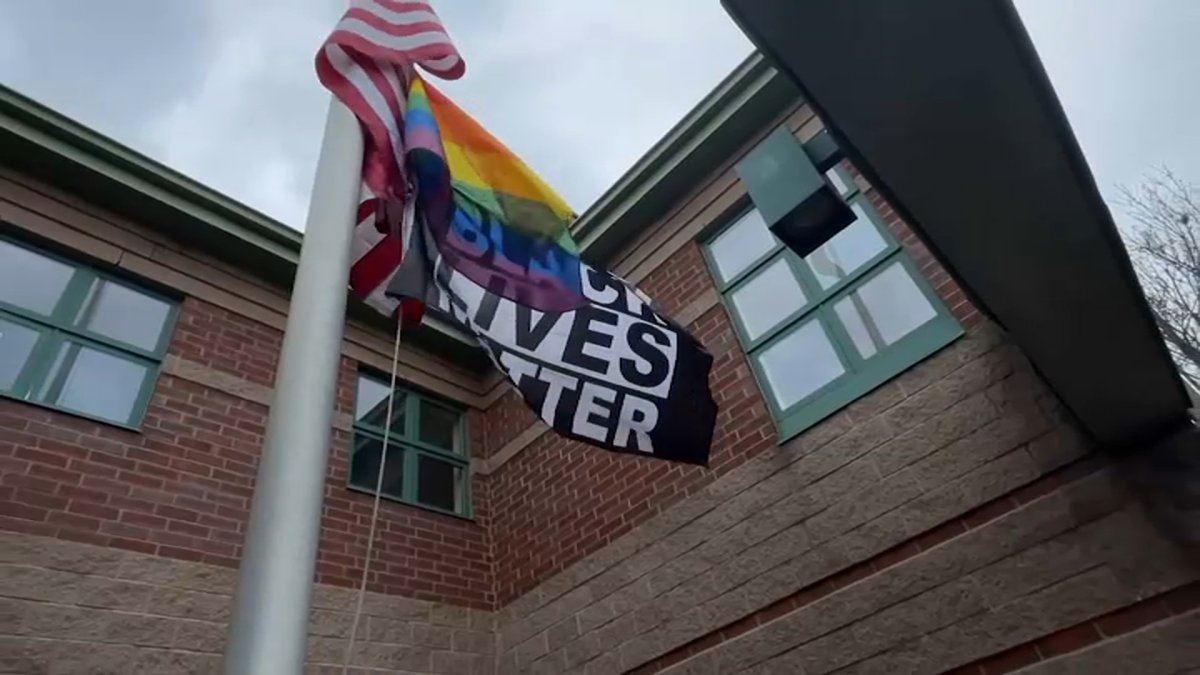 Worcester Catholic School defends BLM pride and flags after Bishop criticism – NBC Boston
A Catholic college in Worcester, Massachusetts is standing by its advocacy after religious leaders in the region criticized it for flying flags representing LGBTQ+ rights and the Black Lives Matter movement.
The Nativity School in Worcester is a free school for boys in the Jesuit network and serves mainly children of color. School officials said they were flying the flags to show everyone was welcome.
"The Black Lives Matter and Pride flags are flown below our school's American flag to remind our young men, their families and the staff at Nativity Worcester that all are welcome here and are valued and safe in this place. ", the school said in a statement.
The Bishop of Worcester, Robert McManus, sees the flags differently. He said they contrasted with consistent Catholic teaching on marriage. He also said the Black Lives Matter flag had been co-opted by some factions to inspire distrust of the police.
"Does the school engage in ideologies contrary to Catholic teaching? If so, is it still a Catholic school? McManus questioned.
"As bishop of the diocese, I must teach that it is imperative that a Catholic school use images and symbols that reflect the values ​​and principles of that school in order to be clear with young people who are spiritually and morally trained for the future," McManus said in a statement.
The executive director of the Catholic Action League of Massachusetts said he understands where the bishop is standing and believes removing the flags is a reasonable request.
"We are talking about tolerance and respect for diversity. Well, the Catholic community has a right to authentically Catholic schools, and Catholic parents have a right to an authentically Catholic education for their children," said CJ Doyle.
The Catholic Action League identifies itself as an organization with a mission to "defend the Catholic faith and the civil rights of Catholics". In the years leading up to LGBTQ+ groups being allowed to march in Boston's St. Patrick's Day Parade, Doyle and the group regularly fought against their inclusion.
Several parents outside the school said on Monday they disagreed and hoped the flags would continue to fly.
"We all come from different backgrounds. Let's just be nice to each other and let people be," Jamie Gbale said.
"I think the bishop is wrong. I think the flags represent all the children in the school," Andrea Lusk said.
Monday evening, the flags were still flying. The diocese said it would not comment further until discussions between the bishop and the school were completed.