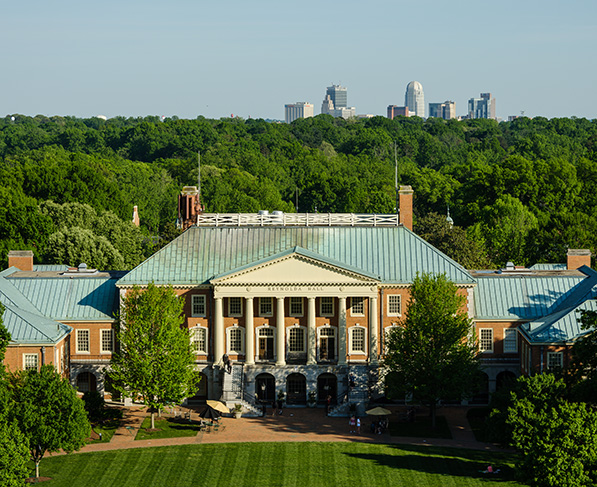 WFU student and faculty groups help support local refugees
While the People Abroad at Wake Forest's Flow House in Vienna, Austria helped Ukrainian refugees seeking refuge far from their home country, students, faculty and staff at the university's Reynolda campus made even for the refugees in Winston-Salem.
The Student Association for the Advancement of Refugees (SAFAR) works closely with the refugee community in Winston-Salem. It was founded in 2016 by Winston-Salem native and politics and international affairs scholar Rose O'Brien, who received the university's Martin Luther King Building the Dream Award for her refugee awareness and determination. to fight against discrimination. She created SAFAR to support and connect the Wake Forest community to local refugees.
"We currently have about 15 active members, and by that I mean tutors," said Conor Metzger, a young religious studies student from Lumberton, North Carolina, and president of SAFAR. "SAFAR's work focuses on tutoring children and helping adults study English for the citizenship test. We also raise money each semester to share with a refugee in need or donate to World Relief-Triad, which is a local non-profit organization.
The University is also a member of Every Campus a Refuge (ECAR), a faculty and staff organization founded at Guilford College by Diya Abdo in 2015. The Wake Forest Chapter was established by Professor of Politics and International Affairs Michaelle Browers and communication professor Alessandra Von Burg. , who is also SAFAR's educational advisor.
"ECAR works closely with SAFAR as students support families with day-to-day needs, including tutoring, U.S. citizenship preparation, school and medical applications, and much more," Von Burg said. ECAR's assistance to refugees differs from that of SAFAR, but the two efforts are coordinated. SAFAR volunteers support some of the same families that ECAR helps to house. But the true nature of the work of the two groups goes much deeper than material support. "ECAR and SAFAR work together to build long-term friendships and create a sense of community, beginning with time spent on campus and for years to come."
SAFAR volunteers are also dedicated to increasing campus awareness of the challenges faced by refugees in the Winston-Salem community and beyond. "Our group runs campaigns or information sessions that help educate students about the refugee crisis and how they can help," Metzger said.
SAFAR's work has also inspired other student organizations to organize events and fundraisers for refugees. Metzger said he views the Wake Forest community as welcoming to those in need. "At Wake Forest, the students are ready to get involved and help in any way they can."