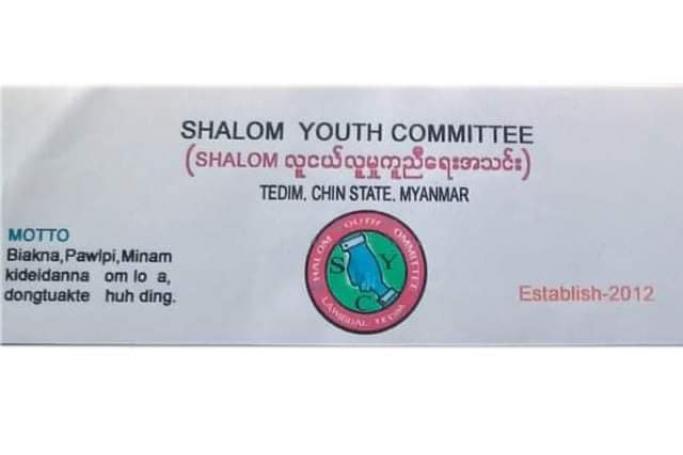 Two leaders of the Shalom Youth Welfare Association detained by the junta
Two youths, both leaders of the Shalom Youth Welfare Association, were arrested by junta officials this week, residents said.
Thaung Pi and Lian Shan were reportedly arrested after they publicly read aloud a warning letter issued by the Zoland People's Defense Force (PDF – Zoland) in Tedim town.
A resident said: 'I heard that they were arrested because they were reading PDF-Zoland's letter aloud over a loudspeaker in the town. PDF-Zoland sent this letter to the churches in the city of Tedim and surrounding villages and ordered the [church] leaders to read statements to others. Some of them followed the instructions and read the statements.
The PDF – Zoland letter read: 'To the following: all non-CDM educational personnel (people not participating in the civil disobedience movement) working in junta-affiliated schools, parents and guardians of students enrolled in schools and boarding schools , city elders and religious leaders who are trying to open schools in conjunction with the junta. We would like to warn you that you must stop all these operations by June 28th.
He went on to say that PDF-Zoland will take action against people who do not comply with his orders and that he should not be held responsible for the results of his actions.
As of June 30, the two youth leaders had still not been released.
The Shalom Youth Welfare Association is an organization that helps people in need, regardless of their religion. This is a community relief organization in Tedim township.