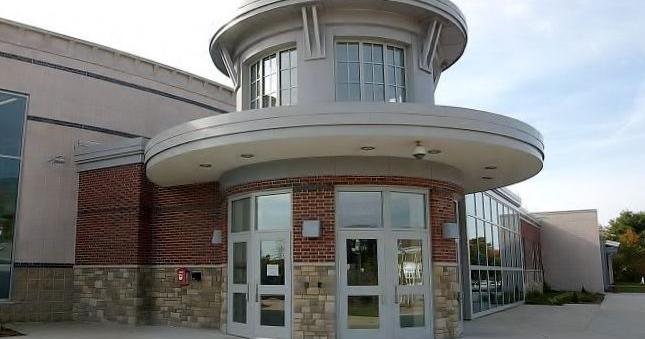 Stonington BOE reinforces the need for inclusion and votes to protect the use of LGBQT+ flags | stonington
STONINGTON – Rainbow flags in support of the LGBQT+ community are meant to be a symbol of inclusion, not a political point of view, and should not be removed from classrooms or excluded from relevant teaching, members of the Board of Education made it clear Tuesday night in voting to allow flags and review the district's discrimination policy.
The school board voted unanimously to accept a recommendation from Superintendent of Schools Mary Anne Butler that called for flags to be permitted as an inclusive symbol and for flags to be used in appropriate instructions, before voting to unanimously on a resolution to review its policies and update them to protect everyone. The review effort, which will be led by a subcommittee with an update in 30 days, is designed to support the protection of students' rights to gender identity, gender expression and sexual orientation, the members said.
In issuing a statement of support for the LGBQT+ community, Board of Education member Heidi Simmons made it clear that the issue is non-partisan and that the district remains committed to providing a welcoming and inclusive environment for all.
"A lot of these flags were giveaways from the Alliance for Acceptance Club to represent inclusion," said Simmons, a Republican. "Removing these symbols is punitive to a community that has experienced painful rejection in the past."
Tuesday's support votes marked the latest step in a process that began weeks ago after a complaint was filed by a parent, according to an earlier press release from Deputy Superintendent Tim Smith.
In order to investigate the issue and make an appropriate decision, messages have been exchanged with the teacher and school administrator of the affected building, SEA President Michael Freeman said in a statement to the end of the meeting in order to clarify the schedule.
Freeman said the correspondence led to a discussion with six teachers in particular and a decision was made to temporarily remove the flags until the issue could be resolved. He took blame for miscommunication in the process and promised to continue to keep lines of communication open and to encourage transparency and discourse.
Confusion over the request led to reports and discussions among members of the Stonington Education Association, who expressed concern that they too would be asked to remove the flags from the classroom.
"I want to make it clear that I have never issued a universal directive to remove the pride flags or any other flags from the classrooms of Stonington. I had asked the building administrators to deal with the teachers to allow enough space and time for parents' interpretation of current school board policy," Butler explained. "All parents deserve the respect to be heard, even when opinions on social issues differ. It is important to offer respect to all.
Following extensive review and consultation with two separate law firms, Butler said it was determined that the flags, both historically and in context, were not political statements, but rather "a statement of diversity, equity and inclusion that crosses party lines and is non-partisan."
However, not everyone at the meeting was happy with the decision.
Several parents have spoken out against the presence of group flags representing sexual expression or views in classrooms, especially at the elementary level. Parents should have greater control over shared views and what should be considered "age-appropriate", they said, and support for pride flags could create learning environments uncomfortable for students from other backgrounds.
A parent, who did not share his name before speaking from the podium, criticized the school board for expressing opinions without hearing the public first, and questioned why religious views were not considered in the board's decision. She was backed by two other parents who said the decision imposes opinions and views that are in fact religious or political on families and students.
"It has been deemed political elsewhere and it has an impact on the classroom. All students should feel open and welcome, all should be safe and accepted. The only way to achieve this goal is to keep our classrooms neutral," the woman said. "If there is no flag, is the classroom suddenly no longer a safe space? What about those with specific religious beliefs? Why should their views not be accepted? »
Many more, including several students, spoke out in favor of the support. Simmons also explained his reasoning for supporting discussion of the history of the flag, which was specifically designed as "rainbow flags", a term originally introduced with the flag in 1978 by the gay designer and political activist Gilbert Baker.
The purpose of the flag was not to promote one group of views, but to offer a show of support and unity to anyone from all spectrums of sexual orientation and gender identification. The flag's intent was never political, she said, regardless of how some have used it in recent years.
Simmons and board member Kevin Agnello said they only see this vote as the first step in the process and encouraged a thorough review of the policy to ensure no one is discriminated against.
SEA members also expressed strong support for the resolutions and the ongoing review, with Freeman issuing a written statement ahead of the start of Tuesday's meeting.
"It is the position of the Stonington Education Association that these flags are NOT partisan political speech and therefore do not fall within the current policies of the Board of Education," he said. "SEA views the inclusion of LGBTQ+ flags in a classroom as a symbol of acceptance and inclusion, and emphasizes the importance of supporting all students in the community.
"We all need to support efforts to achieve inclusion in our schools. SEA and its members have a deep and longstanding commitment to our students and social rights, and we are committed to doing all we can to ensure that our schools are safe and caring environments that help ALL students reach their full potential. ", he continued. .