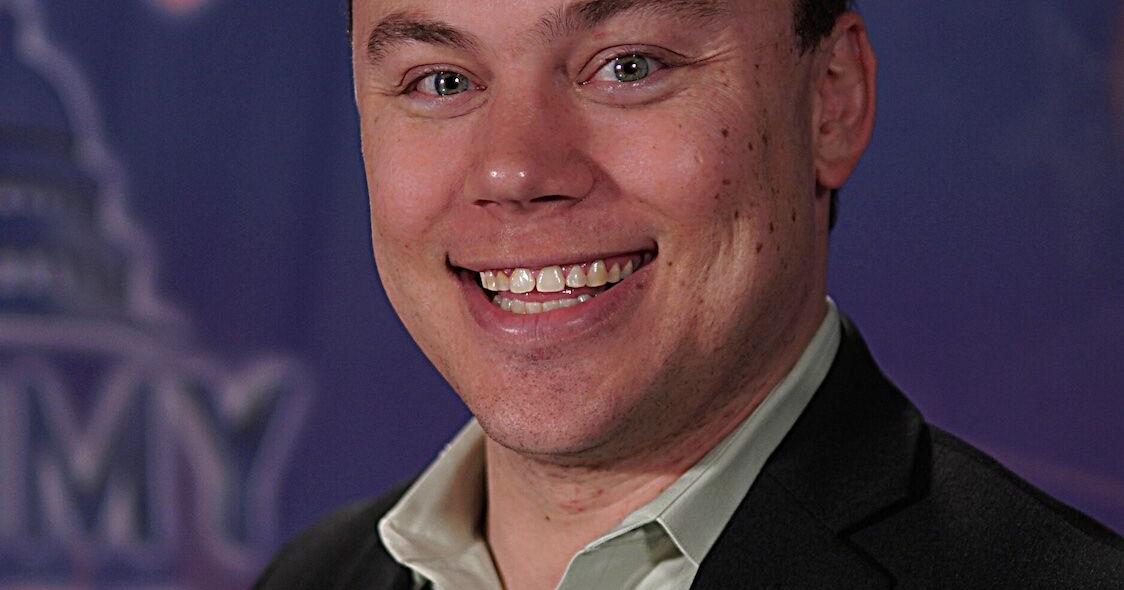 SENGENBERGER | The Catholic Church has the right to speak out against abortion extremism | Opinion
When Colorado Democrats passed and Gov. Jared Polis then signed House Bill 1279 — the so-called "Reproductive Health Equity Act" — they approved one of the most extreme abortion laws in the country.
It is therefore not surprising that leaders of the Catholic Church in Colorado are backing down and vigorously denouncing the new law. The bishops urged Catholic Democrats who voted for the bill to refuse to receive Holy Communion.
These democrats are naturally not satisfied with such public condemnation, but on this issue the Church is on solid ground.
The law established abortion as a "fundamental right" in Colorado and prohibited virtually any limitation on the practice. As the Bishops summarized, "RHEA permits abortion from conception until birth and for any reason, including the child's race, gender, or disability."
As I wrote recently, "our laws are now so extreme that, in effect, we no longer have the common-sense but limited requirement that if a minor is under 18, his or her parents must be informed (but are not required to consent) unless the child obtains a judicial dispensation.
Colorado is a "code state," which means that unless a law specifically makes something illegal, it's legal. Even if the legislature had not approved the new law and the Supreme Court overruled its landmark Roe vs. Wade case this summer, nothing would change.
In short, Democrats didn't need to pass a law to radically codify abortion in Colorado, making it explicitly legal with virtually no limits. In fact, what we have in Colorado is the exact opposite of what pro-choice activists fear in other states – a complete ban on abortion. Only in the case of Colorado can innocent unborn babies have their lives cut off until birth.
This is the definition of extreme.
June 6 letter — Signed by Archbishop of Denver Samuel Aquila and Auxiliary Bishop Jorge Rodriguez, Bishop of Pueblo Stephen Berg and Bishop of Colorado Springs James Golka — strongly condemns RHEA in this spirit.
The Catholic Church is always extraordinarily clear in its teaching on life. Moreover, not only does the Church oppose abortion to protect life; it is literally the main institution, through Catholic charities, to actively support life outside the womb. No non-governmental organizations in the state or country — otherwise the world — provides more services to mothers after unexpected pregnancy than the Catholic Church and its charitable programs. In Colorado, Services Marisol is one such vehicle.
In 2020, the Catholic Church resoundingly supported Proposition 115, which took a realistic, measured, and balanced approach to protecting the unborn child by banning abortion after 22 weeks of gestational age. It included exceptions for the life of the mother or if her life is "threatened by physical disorder, physical illness or physical injury".
It was far from extreme.
So when Catholic bishops have pleaded for life, they do so in word and deed. Even so, the reaction of the Catholic Democrats who supported RHEA was fierce.
"I would invite them to read the wording of the bill that affirms this decision which should be free from government interference," State Senator Julie Gonzales told Colorado Politics.
"I think the leadership of the church has strayed too far from its principles regarding Catholic social teaching," she added. "This kind of politicization of the pulpit is disheartening and not where most Catholics in Colorado are." To that end, Gonzales called Church leaders "out of touch" with their congregations.
How did Gonzales miss the part where her Church opposes the idea that abortion at all stages should "be free from government interference?" As a Catholic myself, it is quite amazing to hear a Catholic legislator say that she understands Catholic social teaching better than her archbishop. — and on a matter of great moral importance (life) on which the Church has never wavered. The real surprise would be if they were quiet on RHEA.
"(I)t has become clear through their public votes (on RHEA) that several Catholic legislators support the end of life of unborn children and declare that a 'fertilized egg, embryo or fetus' has no 'rights independents or derivatives "in Colorado," the bishops write, citing the language of the bill. "These unborn babies are worth less than the ones who had the gift of being born, according to this morally bankrupt logic."
Is the purpose of the Catholic Church simply to respect certain public opinions, or is it to lead on important moral issues? In this case, the bishops argue that "mortal sin" is involved here, and elected leaders must be held to a high standard.
"A Catholic politician or public figure who directs or encourages others to do evil is a disrespect for the souls of others and is what the church defines as a 'scandal,'" the bishops added. . "Until public repentance takes place and sacramental absolution is received in confession, we ask Catholic legislators who live or worship in Colorado and who voted for RHEA to voluntarily refrain from receiving the holy Communion."
Church leaders do not prevent legislators from receiving Communion; rather, they asked those lawmakers to personally refrain from doing so. "It rests on the conscience and the souls of the politicians who have chosen to support this bad and unjust law."
The problem for the Catholic Democrats who voted for RHEA is not that the Church disagrees with them. It was that they established a law so radical and extreme that the bishops felt that a public rebuke was necessary.
Jimmy Sengenberger is the host of "The Jimmy Sengenberger Show" on Saturdays from 6 a.m. to 9 a.m. News/Talk 710 KNUS. He also hostsJimmy at the Crossroads", a webcast and podcast in partnership with The Washington Examiner.