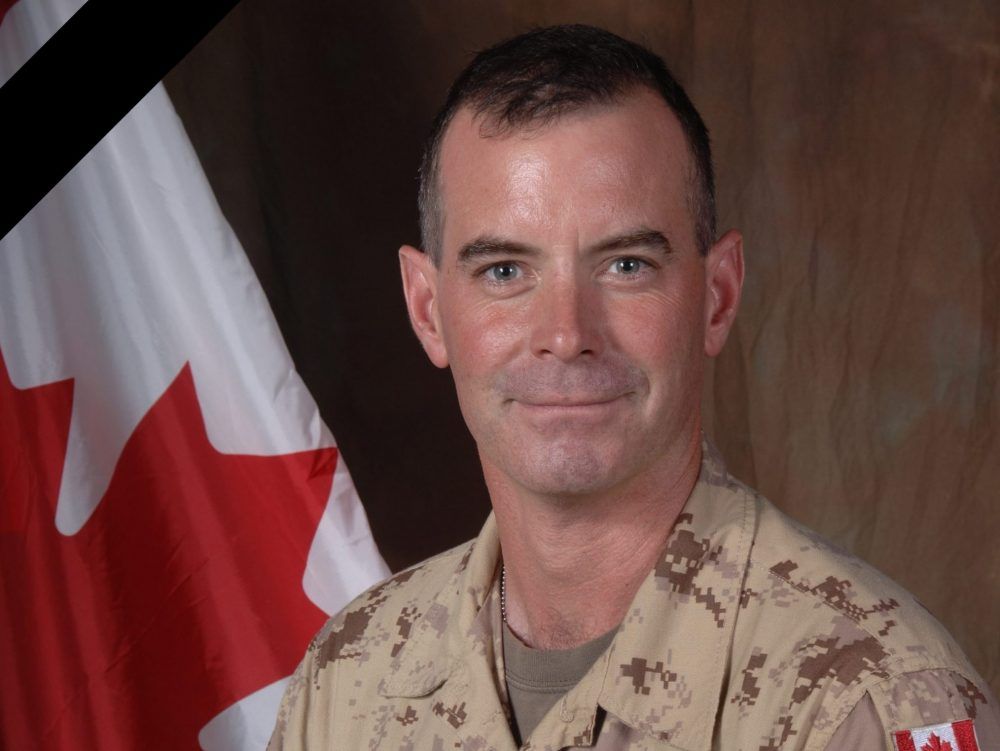 Saunders: Instead of erasing history, let's add to it and embrace complexity
I grew up in London, Ontario and was a close friend of Cavalier Mark Wilson at Catholic Central High School.
Content of the article
I grew up in London, Ontario and was a close friend of Cavalier Mark Wilson at Catholic Central High School.
Content of the article
As a former Londoner, journalist and Western graduate, I am compelled to offer my opinion on the London City Council's decision to change the name of a street and a park based on new information about Wilson. This decision left me saddened and conflicted.
I remember the day I found out that Wilson had died in 2006 while serving in Kandahar, Afghanistan. It was a sad day. I lived in Victoria, BC and I remember sitting on a fog covered mountainside crying while reminiscing about my times with Mark as a teenager. I remember his family and their beautiful home. I remembered friends and good times watching and playing basketball at St. Michael's School. I remembered lunchtime hours playing on the floor of Catholic Central, listening to music and living the carefree life of teenagers growing up in London. It was a good life.
Content of the article
Since leaving London and starting my career across Canada, I have seen from afar how Mark's memory was celebrated and honored. I have seen his name used in tremendous ways for the benefit of people and in recognition of the ultimate sacrifices he and his family have made for the greater good.
The recent revelations have been heartbreaking, to say the least. My heart goes out to the victim, I can't imagine the pain she had to go through year after year as her attacker's name was glorified. I can't understand how it feels except to say I'm sorry they've gone through this trauma for the past 16 years.
As a spiritual person, I'm sure Mark despises this and expresses deep remorse for his actions. I know he deeply regrets his actions and the pain they caused his victim and his family.
Content of the article
As a privileged white man, I am also deeply saddened by the legacy we have yet to struggle with, while recognizing that we must embrace it and make positive differences in the lives of vulnerable people. Our history is littered with tragic acts and odious consequences. It's a tough legacy to accept, but we must do it without shame, acknowledge it, and make a difference to move forward, whatever the circumstances.
Finally, I want to address what is often referred to as cancel culture. As a journalist, you are also a historian. As we currently experience with Wilson's story, reporters are tasked with recording the story as it unfolds while being called upon to add complexity to stories as new information surfaces. Recent decisions to erase old honorary plaques, statues and names of institutions from the record have alarmed me greatly. I have never shied away from complexity. Great men and women have done great and terrible things while being honored for their valour.
Content of the article
My position is this: as we are reminded, those who forget history are doomed to repeat it. When we, as a society, decide to change history because of past mistakes and tragic outcomes, we also eliminate crucial information about the human condition. I strongly believe that eliminating great sacrifice and achievement in favor of correcting negative acts previously overlooked by someone or something does a disservice to society.
Rather than eliminating, we should add. Let the light shine on the bad things these men and women did while honoring the things they did. Let it be known that while being celebrated, they also made mistakes. Teaching ourselves to be vulnerable, accepting consequences, and working to correct past mistakes is all we have. Remorse, forgiveness and compassion are things that everyone should seek in life. I'm guilty of a lot of things, depriving myself of those feelings isn't one of them. We are all human after all.
Philip A. Saunders is a former Londoner who works with at-risk schoolchildren in Washington State.