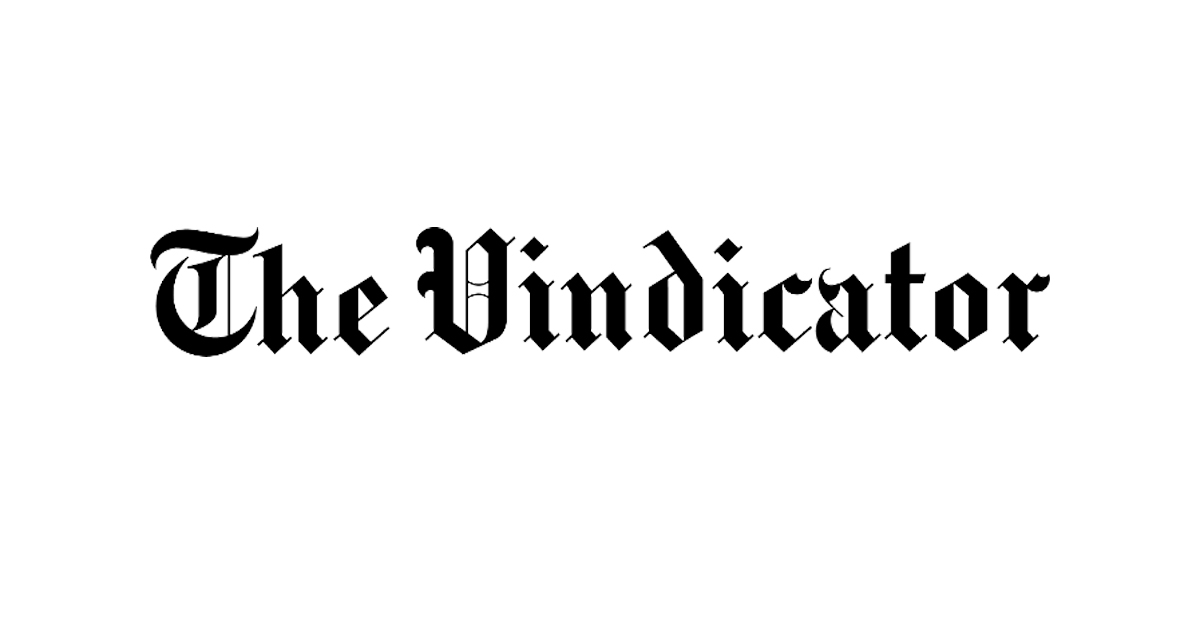 Prosecutor: Officer 'flouted the law' by not wearing a face mask | News, Sports, Jobs
YOUNGSTOWN — A local defense attorney pressed by Youngstown City Court filed a legal brief this month saying Youngstown Police Officer Thomas Wisener was "breaking the law" when he refused to wear a mask in Youngstown City Court on February 23.
The filing, filed by attorney John Juhasz, asked 7th District Court of Appeals judges to dismiss Wisener's appeal against the 10-day jail sentence imposed by City Court Judge Carla Baldwin. The sentence was imposed after the judge found Wisener in contempt of court.
Juhasz is a prominent defense attorney, but the Youngstown legal department has refrained from handling the case because it has a close working relationship with Youngstown police officers and the court. Youngsown's chief legal officer, Jeff Limbian, said the court appointed Juhasz to represent the court on the appeal.
Wisener's attorney, Daniel Leffler of the Ohio Patrolman's Benevolent Association, argued in his filing in April that Wisener was justified in refusing to wear a face covering while appearing in court for a criminal case in connection with of his police work.
Leffler said Wisener quoted the Gospel of Matthew telling the judge that it tells him to "love the Lord God with all my heart and with all my soul and with all my mind" and that wearing a face mask allegedly caused him to communicate what he believed to be a lie, that wearing a mask will protect other people or save their lives.
Juhasz's filing indicates that Wisener "chosen on his own to violate the (mask-wearing) order. He chose on his own to wear the uniform of a law enforcement officer while flaunting the law himself. When he walked into that courthouse, when he sat in that hallway, when he sat in the courtroom, wearing the uniform of a court officer while stubbornly refusing to challenge the order through legal process, he took the law into his own hands…."
"Yet the law is perfectly clear: whoever does not properly challenge (an) order but disobeys it runs the risk of being punished for his disobedience," the filing said.
Juhasz said Wisener's testimony at the March 18 contempt hearing showed that Wisener refused to wear a mask because of his personal beliefs, but those beliefs "are not part of any recognized religion, including that of (Wisener). His pastor did not say that Wisener's beliefs were part of the tenets of the church. The pastor did not say that wearing a mask violates the tenets of the religion he preach.
Juhasz cited the March 18 hearing transcript in which Wisener pastor Matt Mager, whose church is on Canfield Road in Youngstown, said the mask-wearing issue is a "religious belief sincere" for Wisener.
Mager also said that Wisener told him that wearing a mask would violate "the Ninth Commandment and certain other principled convictions drawn from Scripture, and that (Wisener) could not in good conscience wear a mask."
Wisener told Baldwin at the hearing, "If I violate a deeply held belief, if I don't maintain a belief that God has given me, then I cannot love the Lord my God with all my heart, my spirit and my soul", according to the Juhasz. deposit.
Juhasz said Mager "did not testify that wearing masks violates a central tenet of religion; or that wearing masks violates the Ninth Commandment, Matthew Chapter 22, or anything else in the Bible.
Juhasz said Wisener's act of refusing to comply with the court's mask-wearing rules did not "significantly weigh down Wisener's religion." He was free to go without a mask wherever it would allow," Juhasz said.
Juhasz called Wisener's refusal to wear a mask "contumacious," meaning "willfully and stubbornly disobedient," adding that Wisener's behavior "poses an imminent threat to the administration of justice that could result in the demoralization of authority of the court unless the court imposes a contempt penalty."
Juhasz said Wisener's attorney (Leffler) argued that the mask requirement was not "the least restrictive method of serving the compelling interest of promoting public health and safety" and that the teleconference "could have been used".
But Wisener "didn't request the teleconference. He just showed up, refusing to wear a mask," Juhasz said.
Wisener was handcuffed and taken to Mahoning County Jail after Baldwin found him in contempt of court, but Leffler went to the 7th District Court of Appeals the same day and the court ordered a stay. serving Wisener's sentence pending the outcome of an appeal. Wisener was released from prison that day.