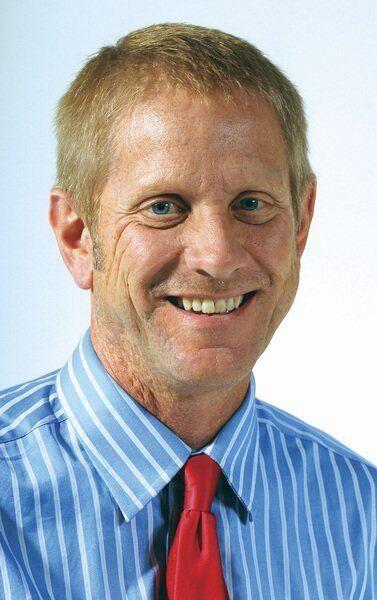 Mark Bennett: Churches team up to collect donations for refugees | News chronicles
The best elements of Indiana can shine through in its response to those in need.
This is happening thanks to the efforts of some churches in Terre Haute and other groups across the state to provide essential supplies to the more than 6,600 Afghan refugees temporarily housed at Camp Atterbury near Edinburgh.
Refugees began arriving at the Indiana National Guard's Training and Testing Center on September 2. They are among 37,000 evacuees from war-torn Afghanistan who arrived in the United States to be resettled in the country during the first phase of a federal government. initiative. The Afghan placement and assistance program under the Biden administration provides for the permanent resettlement of 490 people in Indiana and 860 others in Illinois, the Associated Press reported.
None are planning to relocate to Terre Haute yet, said Cassandra Sanborn – director of development for Exodus Refugee Immigration, a non-governmental agency helping Afghans find accommodation and supplies. That could change, she added, if an Afghan comes to Exodus and has a relative or friend in Terre Haute they want to live with.
The refugees fled in the tumultuous withdrawal of US military forces and the Taliban takeover last month, as the United States ended its involvement in the Afghan civil war that lasted for nearly 20 years. Many assisted the US forces as performers, drivers, and other support roles. About 40% of the people at Camp Atterbury are children under the age of 14. Their background was checked, and they were examined and treated for health concerns, as Indiana Gov. Eric Holcomb and Brigadier General Dale Lyles explained earlier this month.
The first steps in rebuilding a life in a new, unfamiliar country require the satisfaction of some basic needs. Two churches in downtown Terre Haute – St. Benedict's Catholic Church and the Central Presbyterian Church – are collecting supplies for Afghans staying at Camp Atterbury. The motivation behind the efforts is more important than ever.
"I feel like these people have seen their world turned upside down," said Brenda Weber, a member of St. Benedict, where she works as part of her global solidarity program. "So we want to do whatever we can."
Pastor Mike Riggins of Central Presbyterian described the situation for Afghans as "heartbreaking."
So the congregations of St. Benedict and Central Presbyterian responded to the governor's call this month for Hoosiers to donate basic necessities for the refugees at Camp Atterbury.
The state organized a regional collection network, assisted by volunteers from the national disaster relief organization Team Rubicon and the American Red Cross. Nine National Guard armories serve as landing sites, including the Rockville Armory, located less than half a mile northwest of US 41 on Strawberry Road. Hoosiers can bring their own donations to the Rockville Armory between 8 a.m. and 4 p.m. Monday through Friday.
Donations must be in their original packaging. Items needed include modest, unbranded clothing for men and women, including long-sleeved T-shirts, underwear, pants and jackets in sizes small to large. No shorts or tank top will be accepted. Also needed are children's clothes, baby and newborn clothes, as well as hats and socks. Powdered formula can be donated, as well as socks, hats, shoes and slip-on sandals for all ages. No flip flops will be accepted.
Financial donations can be made online to the Red Cross at Croixrouge.org or Team Rubicon at teamrubiconusa.org.
Central Presbyterian began accepting donations from his congregation almost two weeks ago. The Church of 31 N. Seventh St. will be accepting donations from the general public today until 3:30 pm The collection will be delivered to the Rockville Armory on Monday September 27th.
On Tuesday, September 28, St. Benedict's Church will collect supplies for Afghan evacuees, using a drive-thru system in the parish parking lot at 111 S. Ninth St. The general public and church members can drop off items that day from 5 p.m. to 7 p.m. With the large percentage of Afghans under the age of 18, St. Benedict has focused its list of necessary items on children. These elements must also be new. They include diapers and baby wipes; puzzles, floor puzzles and easy-to-read books; art supplies, including crayons, plasticine and coloring books; soccer balls, basketballs, soft soccer balls, round balls, hoops and the like.
St. Benedict's Church will also accept cash donations to help purchase larger items such as televisions, DVD players, basketball hoops, table tennis tables and other sports equipment. Checks should be made payable to Catholic Charities, with Afghanistan on the memo line.
The focus on children and family activities reflects the church's morale, welfare and recreation program, said Rita Burns Senseman, St. Benedict's pastoral associate for the past eight years.
"I think it's important because these children, women and men in Afghanistan have been traumatized," Senseman said.
She cited a Bible verse from the Book of Leviticus as an inspiration for the effort.
"We are trying to help our Afghan sisters and brothers at Camp Atterbury because God is calling us to welcome the stranger into our midst," Senseman said, referring to Leviticus 19:34. "Catholic social teaching emphasizes this same principle of loving the stranger among us."
Mark Bennett can be reached at 812-231-4377 or [email protected]