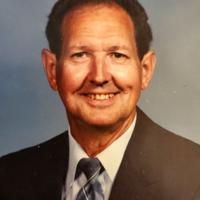 Henry M. Ball | Washington County Obituaries
Henry M. Prom
Henry M. Prom passed away on Friday February 4, 2022 at the age of 89.
Henry grew up in Belgium and attended St. Mary's Catholic School. He served in the US Army in France during the Korean conflict. After his release, he was employed at Rice Pump and at Kiekaefer in Cedarburg. After his marriage on April 28, 1956 (age 66), he and Carol lived in Port Washington until they moved to rural Random Lake in 1960. In 1957 Henry was employed as a welder with Gehl Co. until his retirement in 1994. He was a member of the Hexel Bank Club. He was also a member of Melvin Wester Belgium Post 412 of the American Legion. He enjoyed bowling with the seniors of Random Lake, Campbellsport and West Bend. He was very proud of his 2 "300" matches.
Henry is survived by his wife, Carol Ann (née Arndt); children: Michael (Debra), Deborah (Richard) Rodriguez, Patrick, Kevin, Diane (Robert) Schneidewind, Robin (Alan) Matenaer, Kerry, Kristopher (Charlotte), and Sean (Eryn); sisters: Suzanne Arndt, Paula Klopp; brother-in-law Dan Schmidt; grandchildren: Richard and Liza Rodriguez, Brian (Jennifer) Prom, Brandon Prom, Cassie Prom, Justin Schneidewind, Ben Schneidewind, Mitchell Matenaer, Sam Matenaer, Isabella Matenaer, Alexandrea Gundrum, Amber (Cameron) Solie, Garet Prom, Zakary Prom , Wyatt Prom and Ashley (Neil) Staeck; great-grandchildren: Logan, Lincoln and Leonidas Prom, Calvin and Lena Staeck.
Henry was predeceased by his children: Renee Gundrum and Keith Prom; siblings and spouses: Shirley Conrad and her husband Kenneth, Gerald and his wife Marilyn, Floyd and his wife Nancy, Richard and his wife Eleanor and Pauline Schmidt; brothers-in-law: Carl (Mickey) Arndt and Allen Klopp; parents: Henry F. Prom and Josephine (née Krier) Prom; in-laws: Carl and Alice Arndt.
The family would like to thank the West Bend paramedics, the wonderful neighbors at Wingate Cove, the doctors and staff at Froedtert, Chris Crom who faithfully brings us Holy Communion and joy each week, Horizon HealthCare and Hospice and Father Carlos for his care and compassion.
Christian Burial Mass will be held Thursday, Feb. 10 at St. Mary's Immaculate Conception (406 Jefferson St., West Bend) at 4 p.m. Visit to the church from 2 p.m. to 3:45 p.m. Private interment will be in St. Mary's Cemetery.
Phillip Funeral Home serves the family. For more information, call 262-338-2050 or visit www.phillipfuneralhome.com.