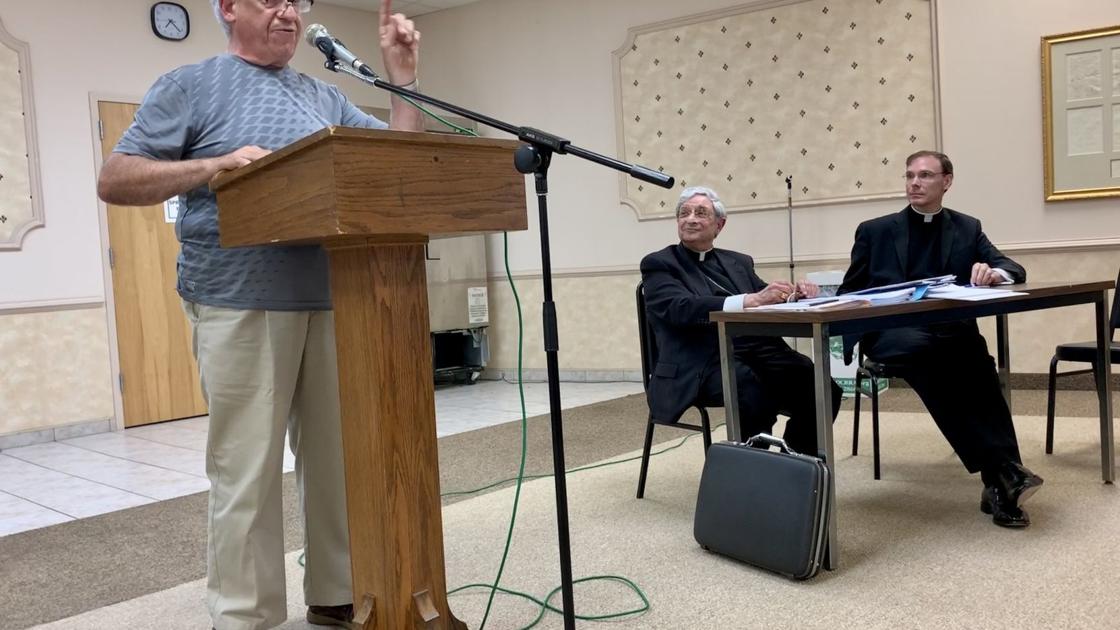 'Families Must Make Sacrifices': Bishop Hears Auburn Crowds About Closing Churches | Local News
Several in the audience pleaded with Matano not to close the church they were in on Tuesday evening, noting the many statues, caves and other distinctive features of St. Francis.
"Consider the beauty this church offers everyone in this room," said Lucy Cacciotti.
Towards the end of the evening, audience member Anthony Camardo, 16, spoke about the importance of Saint Francis to the city's Italian community, young and old.
"These lands don't just serve as a church for our community. It serves as an ethnic hub, it's our representation of the hard work Italians do," he said. "On Sunday mornings there are a lot of little ones running around the church. And I think it is extremely important for them to be able to experience the same great things that I have experienced here in St. Francis."
Matano, after joking with Camardo about making him work for the diocese, concluded the evening by summarizing the rest of the process. Expressing his gratitude for the public's remarks, he said he would not be rushing to judge the closing of churches. He will share these remarks with the priests and those in charge of the diocese before making his decision, which does not have a precise timetable.
But Matano reiterated the need for this decision.
"As has been mentioned tonight, we are like family," he said. "But how often do families have to make sacrifices?