Donald Lenhart, 92 | Thief River Falls Times & Northern Watch – Official page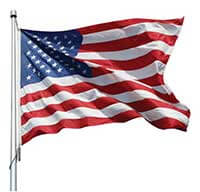 Thief River Falls – Donald Lenhart, of Thief River Falls, passed away on Saturday December 18, 2021 at Villa St Vincent in Crook-ston.
Donald George Lenhart was born July 14, 1929 to Warren, son of Gardy and Verna (Poirer) Lenhart. He was baptized and confirmed at Warren Catholic Church. He grew up in Radium.
Donald was drafted into the United States Army in 1951 and served at the atomic bomb test site as a radio repairman at Camp Desert Rock Nevada during the Korean War until his honorable release in 1953. He served 4 years in the Army Reserve. He returned to Warren and started working for PKM Electric. He continued to work there for 41 years. He was also a master electrician.
On June 26, 1954, Donald married Bernice Mootz at St. Bernard Catholic Church in Thief River Falls. They had three daughters: Voni, Lori and Dawn. After his retirement, Donald and Bernice moved to Thief River Falls.
Donald was a member of the St. Bernard Catholic Church and the Warren American Legion. He loved fishing and bird hunting. Above all, he loved the time spent with his grandchildren. Don enjoyed spoiling Bernice by stopping by McDonald's and having her smoothie every day.
Donald is survived by his wife, Bernice of Thief River Falls; daughters, Lori (Dale) Narlock of Thief River Falls, and Dawn (Lynn) Packer of Southside, AL; grandchildren, Stacy (Terry) Olson, Branden (Bobbi) Narlock, Ashley Narlock and Michael (Emily) Packer; great-grandchildren Brady, Brynn, Bryce, Briggs, Shay and Ethan; sisters, Betty (Don) Ballard of Fulton, NY and Patsy Elliot of Thief River Falls; as well as several nieces and nephews.
Donald is predeceased by his parents; daughter, Véronique; grandson, Bradley; brothers, Dennis, Wayne, Lloyd and Marvin; sisters, Fern Nelson, Faye Lenhart, Laverne Knutson and Arlyne Soiney.
The Christian funeral mass will be held on Monday, December 27, 2021 at 1 p.m. in the St-Bernard Catholic Church, chaired by Father Rick Lambert.
Interment will be held at Calvary Catholic Cemetery in Warren.
Visitations will take place one hour before the church service on Monday.
Condolences can be sent to www.johnsonfuneralservice.com.
A00003B2021DC22