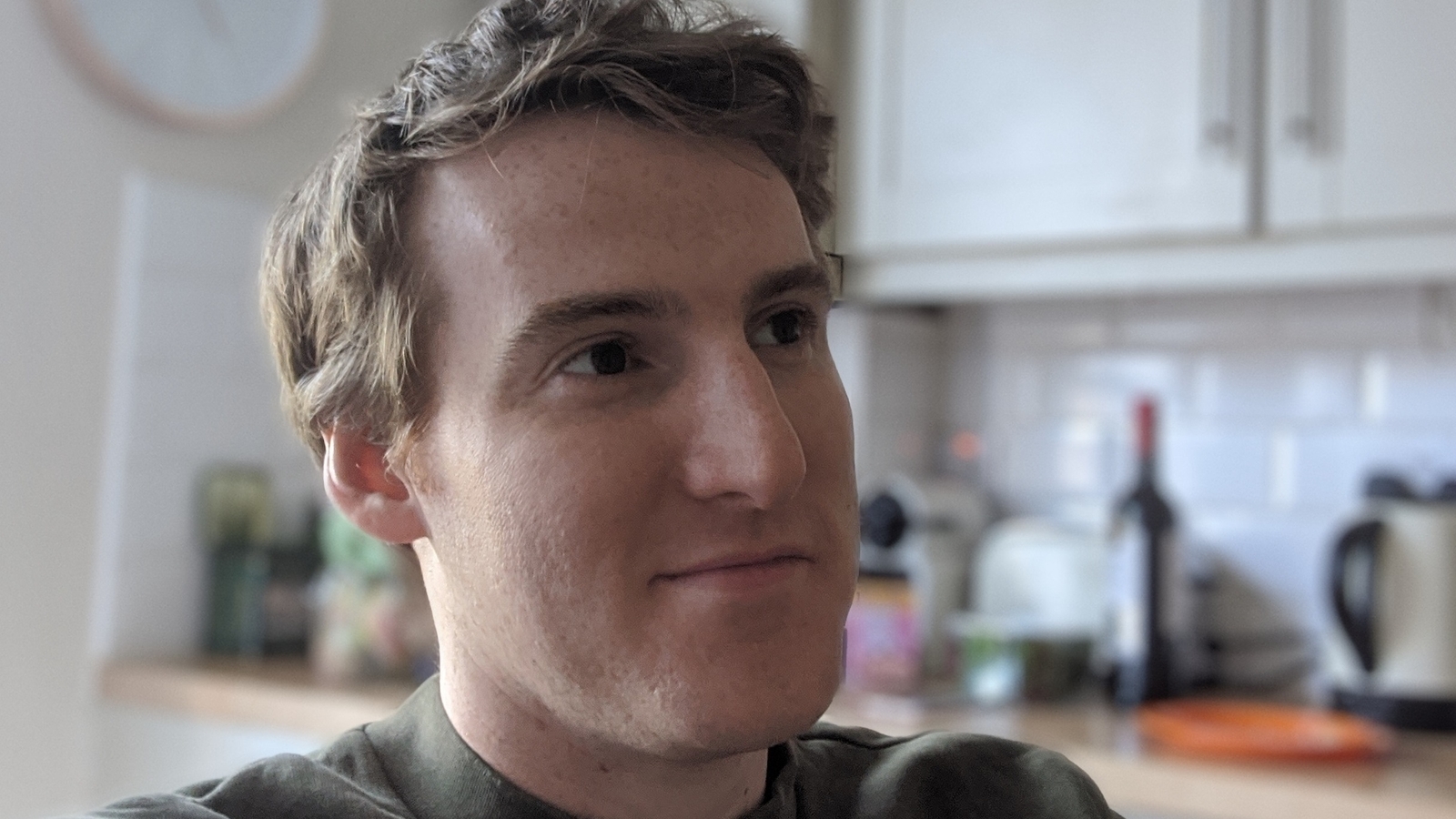 Did Ye Hear Mammy Died by Séamas O'Reilly? Read an excerpt
[ad_1]
We are delighted to present you an excerpt from Have you heard that mom is dead?, the new memoirs of Séamas O'Reilly, published by Fleet.
Have you heard that mom is dead? is Seamas' memoir of his childhood as one of eleven children in rural Northern Ireland in the 1990s after their mother died when Seamas was five. It is the story of a boy who is growing up; a family bound by loss, love and mockery; and their triumphs and disasters as they achieved their goal of some sort of normalcy.
---
When I was a child, it seemed to me that my father knew all the priests in Ireland. It was because he knew all the priests in Ireland. Irish priests happen to be my father's specialty. By this I do not mean the Irish priesthood, as in the history and customs of this institution (although on this subject too it is undeniably strong). I mean literal and individual priests. Each of them. By name, place and family relationship. Ireland's small population, combined with the vigorously pious Catholicism of my parents, put them on good terms with most of the Irish clergy during that long period of the twentieth century when Ireland was a net exporter of priests. It's worth explaining how comically, parodically Catholic my parents were. They were not only fervent practitioners and engaged in their family life, they also gave readings at Mass and served as Eucharistic ministers, distributing Communion to parishioners.
They have worked in various Catholic-flavored missions: charities, prayer groups and councils that have given papist orientation on marriage, vocations and youth outreach. My mother has spent her entire professional career teaching in Catholic high schools, and my father volunteered as treasurer of our Catholic elementary school. More memorable still, there was a short period in the late 90s when he taught computer science to the nuns who lived in the adjoining convent. We have visited Catholic sites like Lourdes and Knock more than once on family vacations and have experienced the real scorching heat of boredom in general, open-air masses in the wind and rain of the holy fields.
Before I was born, my parents took the opportunity to embark on a transcontinental journey that crossed not Florence and the Louvre, Barcelona or the Algarve, but the many and splendid Marian shrines of Europe. There was also, let's be honest, the fact that they had eleven grandchildren in cardigans, arguably the strongest benchmark that exists within Catholicism, aside from sacred orders. They were models of piety and aspired to uplift the lower middle class ideal of a good Catholic family. If only one of us had managed to see a statue of the Virgin Mary on a bicycle or smoking a cigarette, it's a safe bet that my mother would now be a saint.
We need your consent to load this rte-player contentWe use rte-player to manage additional content that may place cookies on your device and collect data about your activity. Please check their details and accept them to load the content.Manage preferences
Listen: Séamas O'Reilly talks to Ryan Tubridy about Have you heard that mom is dead?
Sadly, after the golden years of the early 20th century, in which it seemed barely a week had passed without such a sighting, the boom was over by our time, oddly coinciding with the advent of reliable compact photography. . Sometimes it is difficult for me to determine whether we ourselves were particularly holy, or whether
we simply lived a particularly holy time for my mother, where her faith was expressed more in the face of death. I was well into adulthood before realizing that in every memory I have of my mother, she was living with cancer or the fear of its recurrence. But while it seems that her faith was strengthened by her illness, it is also true that she was very committed to begin with. My parents' Catholicism relied less on dogma and more on a generalized sense of gratitude, humility and brotherhood, and an emphasis on family and community. They didn't rant about hell, sin, masturbation, and abortion. We heard about this stuff at school and at Mass – most notably abortion, which was almost always described as part of the "culture of death," to use the favorite expression of the church of the time – but even then only rarely. Since evil was mentioned to me as a child, it was less about touching myself or craving boys and more about current day-to-day sins, such as making fun of boys. persons with disabilities or become involved in paramilitary violence. On this last point, my parents were particularly clear.
Contrary to the narrative often pushed by outside chroniclers of the Troubles, the sectarianism that we see growing everywhere is not so much religious as it is tribal. In Derry, a Catholic did not mean someone who had internalized the virgin birth and transubstantiation of Christ's corpse into a cheap, waxy, haunted piece of wafer. Catholic in common parlance simply meant someone who was born to Catholics, regardless of their feelings about the literal existence of Christ, or their opinion of the Second Vatican Council.
The Catholics who made up the IRA were almost exclusively Catholics in this sense, and so were all the Catholics mentioned in the news after each round of murders. They were Catholic in the sense that they were not Protestant, and vice versa. My parents, on the other hand, were Catholics in the strictest sense of the word, and lived the values ​​of tolerance, kindness, mercy, and forgiveness that organized Catholicism perhaps did not represent at the time.
Have you heard that mom is dead? by Séamas O'Reilly is published by Fleet and is available now.
[ad_2]