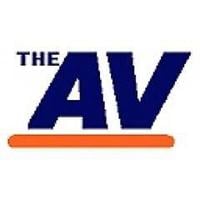 Debt forgiveness during Lent | Opinion
Welcome to the first week of the Season of Lent!
Many observed the start of this holy season by attending an Ash Wednesday worship service. The use of ashes placed on his body has a long history in Jewish and Christian worship. Throughout the Hebrew Scriptures, when ashes are received, this symbol serves as a sign of our mortality and our need for repentance, grace, and reconciliation with all of our neighbors. As we begin the season of Lent and receive the symbol of ashes, we are reminded of the deep need we have for God and the connection we have with all human beings.
As we journey towards Easter in this Lenten pilgrimage, we at AUMC invite people to grow spiritually in daily devotional readings, book studies, musical meditations on Wednesdays at noon, Holy Communion on Thursdays in our chapel at 12:15 p.m., and we are seeking to help people grow spiritually through generosity.
In a recent study of the needs of families in eastern Alabama, it was discovered that more than 2,600 families live with crippling medical debt. I am no expert on the nuances of medical debt and I am learning that this type of debt is different from other types of debt. I also learn that people sometimes referred to as the "working poor" are often unable to work in jobs that offer health insurance. As talk show host and financial author Dave Ramsey puts it, "no one signs up for medical debt." According to the US Census, 1 in 5 Americans carry the burden of wondering how they are going to pay their medical bills. For the "working poor," this kind of crippling debt weighs on mental and spiritual well-being.
So what does medical debt have to do with following Jesus and the season of Lent? For Lent 2022, we hope to change the lives of 350 families in our community through medical debt cancellation. This missionary offering is based on the words of Jesus in the Lord's Prayer, where the disciples learn to pray: "Forgive us our debts as we forgive our debtors.
When we look at ourselves through the lens of Ash Wednesday and through the sacred symbol of the cross, we realize that we are all fragile, equal and in need of love, grace and mercy. In this time of Lent, we hope to extend this grace in a very real and tangible way.
During this holy season, Auburn UMC is partnering with East Alabama Medical Center (EAMC) and joining a grassroots effort created by local churches, such as Cornerstone UMC and the Hudson Foundation to undo the medical debt of families in eastern Alabama. For this season, every $1 we donate will be multiplied to cancel $50 of medical debt for a low-income, uninsured family with no other debt relief options. Our goal is to raise and share $50,000 so that 350 families struggling with crippling debt can receive a gift of freedom and love. We hope that during the Easter season of 2022, these 350 people can receive a letter from our medical community saying: "Your debt has been cancelled".
As we all seek to grow spiritually in this holy season, I invite you to learn more about this need in our region and consider what it would mean to fast after a meal, a cup of coffee, a movie, a night out. and helping to share mercy and grace in very tangible ways with our neighbors in need.
If you would like more information on how to love our neighbors during Lent through medical debt forgiveness, please feel free to email me at [email protected]
Dr. Cory Smith is the senior minister of Auburn United Methodist Church. He is a graduate of the University of Southern Mississippi, Candler School of Theology at Emory University, and Columbia Theological Seminary in Decatur, Georgia. He is married to Alicia and they have one daughter, Sarah Morgan.