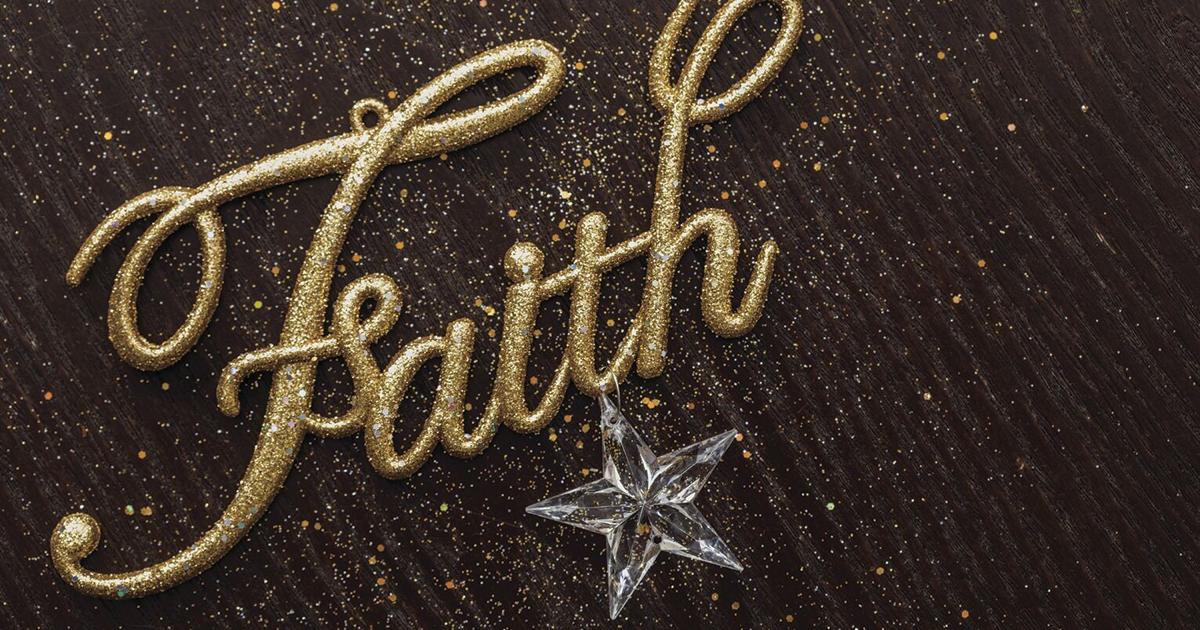 Church News | Faith | johnsoncitypress.com
Buffalo Ridge Baptist Church, 197 Suncrest Street, Gray: A Bible study for all ages will be held Sundays at 10 a.m. Morning worship will be at 11 a.m. and evening worship will begin at 6:30 p.m. Family Fellowship, Kids Blast and Ridge Point Teens will meet at 7 p.m. Wednesday. Bus transportation will be provided on Sunday morning. Child care and live streaming will be available for all services. The Sunday service at 11 a.m. will be broadcast on 96.3. Information, visit buffaloridgebaptist.org or call 423-477-3311.
Mountain View Baptist Church, 4005 Bristol Highway, Johnson City: Mountain View will be holding Sunday School services in the church beginning at 9 a.m. The drive-thru will be at 10 a.m. You can stay in your vehicle and listen to Pastor Rich Murray's message. on the radio station 91.9 FM or attend the service inside the sanctuary. The service can also be viewed at www.mtnviewbaptist.com. The church is located next to Winged Deer Park.
Munsey Memorial United Methodist Church, 201 S. Roan St., Johnson City: Sunday's message will be "The How to Happiness: 8 Principles for Powerful Living, 2: Blessed are the bereaved." The service schedule is as follows: Mixed Service at 9:00 a.m. in the Sanctuary (Holy Communion), Traditional Service at 11:00 a.m. in the Sanctuary, Open House at 11:00 a.m. in the Melting Pot, and Contemporary Service at 11:00 a.m. in the Christian Life Center. Sunday school will be available onsite for all ages at 10 a.m. Live streaming of services (excluding the Melting Pot) can be seen on Munsey's Facebook page at www.facebook.com/munseychurch, the church's website at www.munsey.org and at Munsey Church on YouTube and Instagram.
New Liberty Free Will Baptist Church, 113 Peters Hollow Road, Elizabethton: Reverend Eric Heaton will preach during Sunday services at 11 a.m. and 6 p.m. Heaton is the former longtime pastor of Dungan Chapel Baptist Church in Stoney Creek. The church is located near the Stoney Creek Volunteer Fire Department.
Central Baptist Church, 300 N. Roan St., Johnson City: "A Rule for Relationships" will be the sermon for all Sunday worship services at Central Baptist Church, 300 N. Roan St. Traditional worship services will begin at 8:30 a.m. and 11 a.m. at the sanctuary. The Assembly Contemporary Worship Service will begin at 11:00 a.m. in the Community Hall. Sunday School will begin at 9:30 a.m. The online worship experience and Sunday School lesson will be available on our church's website, cbcjc.org. For more information on services, schedule changes and more, visit cbcjc.org or call 926-7121 Monday through Friday, 8:30 a.m. to 4:30 p.m.
First United Methodist Church, 900 Spring St., Johnson City: Pastor Jodie Ihfe will begin a new series of sermons from the Lord's Prayer, "Pray This Way," during Sunday worship at 10:30 a.m. The first sermon in this series will be "Our Father". You can worship in person or online. The church's website, 1stchurchjc.org, will provide a link to the online option. Sunday school will begin at 9:15 a.m. After the worship service, there will be a potluck to honor the ministry of Sharon and Drew Cradic as they step down as leaders of the high school youth group. Please bring a side dish, salad or dessert to share. The church will provide the meat. In July, the food pantry will receive donations of meats, vegetables and fruits in tear-open boxes or pouches as well as peanut butter, cracker packets or other pre-packaged foods to distribute to the homeless. Donations of these items can be made at the Spring Street Church entrance.
Mt. Bethel Christian Church, 361 Clear Springs Road, Limestone: "What is the Gospel…to you? will be Sunday's sermon by Palma L. Bennett. Join the congregation as we worship in song, prayer and fellowship celebrating the resurrection of Jesus. Mt. Bethel will hold its first auto show, "Wheels Turning for Jesus" on Saturday, August 13 from 10 a.m. to 2 p.m. You can show off your wheels or just stop by to listen to live music, eat and have fun. Sunday school will begin at 9:30 a.m. with worship service at 10:30 a.m. Wednesday Bible study at 6 p.m. will continue the series covering the letters known as 1st, 2nd, and 3rd John. For more information, visit the church's Facebook page.
First Presbyterian Church, 119 W. F St., Elizabethton: Join us in person or online (http://fpce.churche/youtube) for Sunday worship at 11 a.m. Reverend Dr. Vicki Garlock will be invited to preach a sermon from Lamentations and James 1:2-5, entitled "Finding Hope". The adult forum and the youth group will meet in person. You can also join the Adult Forum, Wednesday Meditation and Thursdays with Jesus online. Details at http://www.fpcelizabethton.org.
Liberty Fellowship Church, 1011 E. Holston Ave., Johnson City: "One of these," Acts 2:42-47, will be the message for Sunday's 11 a.m. worship service. The Fosters will provide the special music. Sunday school will start at 10 a.m. Children's Church will begin at 11:15 a.m. Sunday evening service will begin at 6 p.m. The church studies at Zephaniah during the Wednesday evening prayer and Bible study service, which begins at 6 p.m. provided for all services. Services can be viewed live on Liberty Fellowship's Facebook page for those unable to attend. For information, call 423-330-2247 or visit www.libertyfellowshipjc.org.
Clark Street Baptist Church, 200 Clark St., Johnson City: Pastor William Lunsford's message for the 11 a.m. Sunday service will be "The Christian and Sin" as the First John series of sermons continues. Mike Anglin will provide special music. Sunday morning Bible study will be at 9:45am. Worship can be viewed via Facebook or YouTube. Wednesday's Bible study will meet at 6:30 p.m. and will include the "What is the Bible About" study. Information, visit www.clarkstreetbaptist.org.
Mustard Seed Worship Center, 305 Depot St., Jonesborough: Coffee and conversation will be held on Sunday at 9.45am, followed by worship and preaching at 10.30am. Wednesday evening Bible study will begin at 7 p.m. For information, call (423) 426-1297.
Keystone Presbyterian Church, 505 Bert St., Johnson City: Sunday school will begin at 10 a.m., followed by worship service at 11 a.m. This week's sermon will be "Abraham, the Friend of God," from Genesis 18. For information, visit Faithlife.com/keystonepc.
East Unaka Christian Church, 1201 E. Unaka Ave., Johnson City: The church will have a praise and worship service on Sundays at 9:45 a.m. Worship music before the service will begin at 9:25 a.m. From the Book of Acts Chapter 5, Dr. Wayne Emery will bring the message "Gamaliel The Gambler: Wise or Foolish?" The think tank will meet at 11 a.m. in room 206. Using FM 95.5, the service can be heard in the surrounding area. Information, visit euchurch.org.
Downtown Christian Church, 335 E. Main St., Johnson City: Downtown will have services in the sanctuary Sunday at 10:45 a.m. Senior Minister Jack Harris will deliver the message. Deborah Knapp will conduct congregational hymns and present special music. Dr. W. Edward Fine, associate minister, will lead the communion meditation. Elder Steve Lowe will lead the dedication meditation. The Wednesday evening Bible study will meet at 6:30 p.m. and continue its study of Revelation. The church will complete its collection of school supplies for one of its local missions to distribute to local children/youth. The services will be available on Facebook and YouTube.
Westside Christian Church, 1405 Persimmon Ridge Road, Jonesborough: The church will present a video series on Wednesday evening called "The Good Book" with narration by Kyle Idleman. This week's service will be the third episode of the series. A meal will be served at 6:30 p.m. and the video will start at 7 p.m.
Central Christian Church, 106 Fox and Main Streets, Jonesborough: Sunday's worship service at 10.30am will include the sermon 'A Different Gospel'. You can register in person or online. The children will be sent back for the Children's Church at 11 a.m. Sunday school will start at 9 a.m. for all ages. The service will be broadcast live on the church's Facebook page. The link to the page is www.facebook.com/CCCJonesborough. For more information, visit cccjonesborough.com.
Grace Baptist Church, 612 Collins Drive, Johnson City: Reverend Michael Heath's Sunday sermon will be "Do not be afraid; Be ready. The Scripture will be from 1 Peter 3:13-16. Worship will begin at 10:30 a.m. and will be preceded by Sunday school at 9:15 a.m.
Otterbein United Methodist Church, 120 E. Chilhowie Ave., Johnson City: Shelley Van Camp will be the worship speaker on Sunday at 9 a.m. Sunday school will follow at 10:15 a.m.
Carter County Christian Men's Fellowship: The group will meet Tuesday, July 19 at 7 p.m. at Gap Creek Christian Church, 1840 Gap Creek Road, Elizabethton. Paul Peer, minister of the New Hope Church of Christ, will be the guest speaker.
Gray United Methodist Church, 2108 Oak St., Gray: The church will serve a free meal to all who wish on Thursday, July 21, from 6-7 p.m. All you have to do is go to the side of the church. where someone will welcome you and bring you your meals. This week's menu will be a meatball sandwich, coleslaw, fries and dessert. The church pantry is open every Monday and Friday from 10 a.m. to 12 p.m. Drive back and you will see the entrance on the side of the church. The pantry is open to assist anyone in need of food and other items.
Oakland Avenue Baptist Church, 2823 Oakland Ave., Johnson City: "ZOOMERANG!" Vacation Bible School will be held Monday, July 18 through Friday, July 22, from 6:30 p.m. to 8:30 p.m. each evening. There will be classes for all age groups. Be sure to join us and get ready for a trip to the Land Down Under with lessons about Jesus Christ and his love for all. There will be activities and play time, as well as a snack break, each evening. A Bible study class each evening for adults will be taught by Pastor Roy Yelton.
Articles for the Faith section can be submitted by email to [email protected] The submission deadline is 5 p.m. Wednesday.