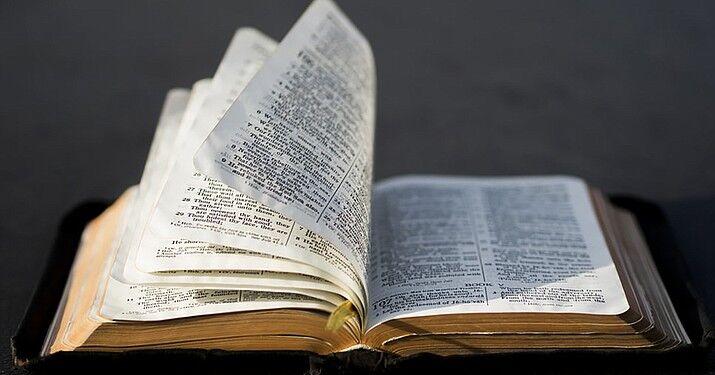 Church News – April 9 | Religion
Full Gospel Business Men
The Crystal Coast Chapter of the Full Gospel Businessmen's Fellowship in America will meet at 6 p.m. Thursday at Cox's Restaurant in Morehead City. The speaker will be Charles Davis from Morehead City, who works with the Hope Mission Thrift Store in Morehead City.
Newport Baptist
Newport Baptist Church will celebrate its 69th Homecoming Celebration at 10:30 a.m. on Sunday, May 15. The speaker will be the Reverend David Phelps, missions director of the Atlantic Baptist Association.
There will be special music by Rachel Dupree, the Carroll Trio and pianist Naomi Garner Hardin. Dinner will be served on the church grounds after the service.
Core Creek UMC
Core Creek United Methodist Church will celebrate its 83rd year with a homecoming celebration at 10:30 a.m. on Sunday, May 15. Lunch will follow the morning service.
Baptiste Parkview
Timothy Barton, president of WallBuilders, a national pro-family organization that showcases America's forgotten history and heroes with a focus on the nation's religious, moral and constitutional heritage, will speak at 7 p.m. Friday, May 27 at Parkview Baptist Church in Morehead City. .
His subject will be The American Journey. WallBuilders has been recognized coast to coast for its work in education, history, law and public policy, integrating the elements of biblical faith and morality in all aspects of American life and culture.
Mr. Barton is an ordained minister and has served in a variety of church staff positions, including youth minister, worship leader and assistant pastor. He now spends countless hours in the WallBuilders library containing tens of thousands of original documents, researching the truth about America's founding and challenging what he says are lies about the nation's history. .
Mr. Barton has been a guest on many national television and radio shows including The Ben Shapiro Show, The Glenn Beck Program, Louder with Crowder, TBN, Andrew Wommack Ministries, Believer's Voice of Victory and many more.
Mr. Barton graduated from college with a degree in business administration and a minor in biblical studies. While in college, he mentored young people, working with local youth groups and serving in an orphanage. He worked for several years as a senior counselor at a large youth camp in Hot Springs, Ark. He was also an athletic director, teacher and coach at a Christian school in Texas.
He lives in Weatherford, Texas with his wife, Gabi, and daughter, Finley.