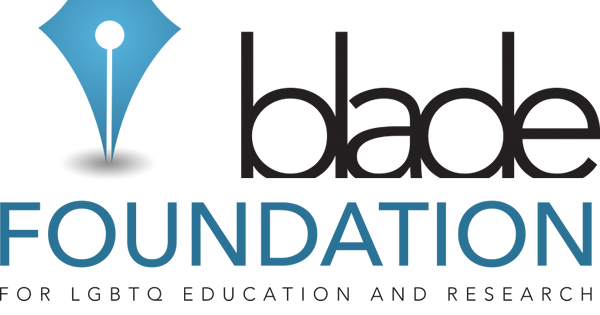 Blade is accepting applications for summer scholarships
The Comings & Goings section is about sharing the professional successes of our community. We want to recognize those who land new jobs, new customers for their business, joining boards of directors, and other accomplishments. Please share your successes with us at: [email protected].
Congratulation to Jonathan Lovitz on the occasion of his appointment to the board of directors of the LGBTQ+ Real Estate Alliance. Upon his appointment, he said, "My life's work has been dedicated to helping the American Dream be within reach of every American in every community. I am honored to continue this work as a board member of the LGBTQ+ Real Estate Alliance, helping to make homeownership and safe communities an essential part of the economic empowerment we seek in our communities. I look forward to bringing my years of public policy experience to advancing the important work of the Alliance and fighting for its stakeholders as I continue my journey to the Pennsylvania State House this year. For more information, visit LovitzforPA.com.
Before starting his campaign, Lovitz was senior vice president of the National LGBT Chamber of Commerce. He currently serves the Chamber as a public policy consultant. Lovitz is the co-creator, with Jason Evans, of PhillyVoting.org, an organization that recognizes that traditional, in-person methods of promoting voter registration and polling information are challenging during COVID-19. He was director in New York of the National LGBT Chamber of Commerce; Acting Director of Communications and Executive Director, StartOut; and Director of Media and Communications and Senior Producer and News Anchor with Network Global Communications, Inc. Lovitz is a regular guest on MSNBC, CNBC, NPR, and Bloomberg, among others, and has served as a keynote speaker for the U.S. Department of Defense . , United States Department of the Treasury, United Nations, The Trevor Project and Broadway Cares/Equity Fights AIDS.
Lovitz received her Bachelor of Acting (Summa Cum Laude) from the University of Florida.
Congratulations also to Marc Rupp, who has been named Director of the Adaptation Program at the Georgetown Climate Center. Rupp will lead the GCC adaptation team, providing strategic direction for its work in support of resilience, equity, and community solutions at the local, state, and federal levels. GCC Executive Director Kate Zyla said, "Mark brings extensive experience working at all levels of government on policies that protect people, communities and ecosystems. Representing Washington State, Mark served on the first advisory council of state officials that informed the founding of GCC in 2009 to provide a voice for the state in the development of federal policy and legislation. on climate and energy.
Accepting the position, Rupp said: "While we work to reduce greenhouse gas pollution, it is crucial to address the increasingly severe climate impacts facing communities – especially underserved communities. and frontline – face today. GCC has a phenomenal record of supporting states and communities in the face of these challenges. I am thrilled to join such an accomplished team to continue to provide decision makers at all levels of government with the tools they need to build resilience in the fabric of communities across the country.
Prior to joining GCC, Rupp was director of state policy and federal affairs with the Environmental Defense Fund. Prior to that, he had a distinguished career in public service, including: Deputy Associate Administrator for Intergovernmental Relations, US Environmental Protection Agency; and director of the DC office of former Washington Governor Gregoire. He served as legislative counsel to U.S. Senator Maria Cantwell (D-Wash.).