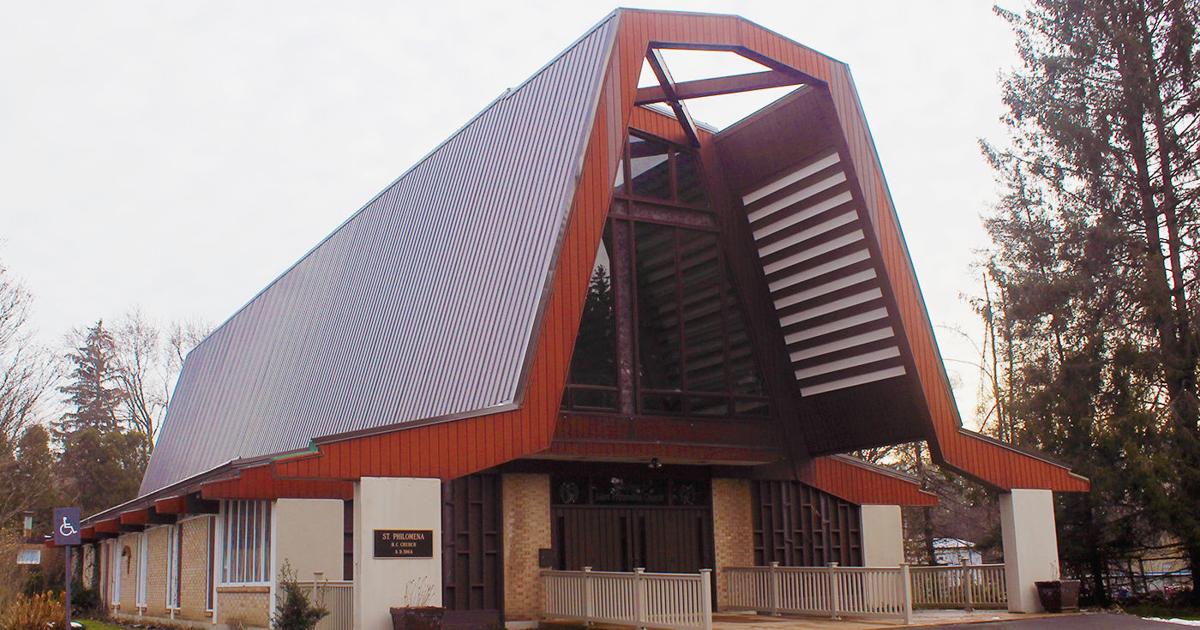 3 Catholic churches in the region join as pilot parish family | Cattaraugus County
Members of Our Lady of Peace Parish in Salamanca, Holy Name of Mary Parish in Ellicottville, and St. Philomena Parish in Franklinville will be working much more together in the New Year.
On December 1, the Diocese of Buffalo announced its intention to create a Parish Families program as part of its "Road to Renewal" effort, and the three churches of Salamanca, Ellicottville and Franklinville will be one of the pilot families in January.
"The only concern we had would have been timing as we seem to be going through quite a bit right now with COVID," said Rev. Patrick Melfi, who oversees Masses at the three churches. "But we realize that something has to be done."
For a little over a year, Melfi was administrator of the Holy Name of Mary parish while being pastor in St. Philomena, linking the two parishes. In October, he became administrator of Notre-Dame de la Paix, of which he had pastor a decade earlier.
"It's a bit similar to some of the rearrangements we've had over the years where we share the resources of the priests," Melfi said of the parish family model. "The hope is that the parishes can work together and share their capacities, their gifts and their talents in terms of openness to the community.
The Diocese's "Route of Renewal" effort hopes to reinvigorate the Catholic faith, fully optimize parish and diocesan resources, and increase the reach and impact of ministries throughout western New York State.
After consultation with the clergy and the laity, the 161 parishes of the diocese will be grouped into 36 parish families. Of the 36 families, six will begin a pilot phase of implementing the parish family model in January.
"It is certain that the diocese will work with us to help us get through these coming months," Melfi said. "We will be setting up transition teams to facilitate conversations. "
Among the reasons for the new model of families is the continued shortage of priests and lower attendance at Masses, Melfi said. The Diocese of London, Ontario, and the Archdiocese of Detroit have already started a family model for similar reasons.
"Statistically, in about 10 years we could be around 100 priests, and there are 160 parishes, so there is no way to fill every parish with a priest," he explained. "The priests are realizing that it is somehow necessary. Obviously, change is something we're going to have to adapt to. "
Melfi is no stranger to the fact that several parishes are interconnected. While he was a pastor in Salamanca, the old St. Patrick's Church on River Street and the Holy Cross Church on Broad Street were already linked. The parish became Notre-Dame de la Paix when the St. Patrick's properties were sold in 2013 and all offices were moved to Sainte-Croix. Then, St. Patrick's Church in Limestone merged with Our Lady of Peace in 2014 after sharing a priest since 2007.
After Melfi was then assigned to St. John's in Olean, the parish became linked with the Basilica of St. Mary of the Angels when he succeeded the Right Reverend Gregory Dobson as pastor in 2018. Although the parishes themselves- Even have not merged, they become a parish family with the parish of Saint-Bonaventure in Allegany in 2023.
"It won't be 'Let the priest take care of the three parishes on his own,'" Melfi said. "The hope is to generate a certain collaboration within the parish community itself. "
With the different parishes working together, they will be able to see how they operate and gain insight, Melfi said. For example, they can see how a parish manages its religious education program and try to incorporate a model for all three.
As part of the transition process, working with the Road to Renewal committee in Buffalo, each parish would select members for the transition group as reference people to help make decisions, such as a new Mass schedule. .
"We can also try to centralize the operations rather than distributing the offices in the three parishes," he said. "It will certainly be a new dynamic, but we hope things will work out on their own."
After the six pilot families, phase 1 includes 10 families who will start working together in October 2022. Phase 2 with 11 families is expected to start in October 2023 and phase 3 with nine families is scheduled for October 2024.